Welcome to The Cow on the Hill Bromsgrove
The Cow on the Hill is a fantastic concept Steak and Grill restaurant offering locally sourced and premium quality dishes with a wide range of dining options including a bistro menu.
Whether you are looking to dine with colleagues after a busy day at the office or with friends and family to celebrate a special occasion, we can provide a menu to suit all tastes.
The Cow on the Hill restaurant has a relaxed atmosphere with open plan seating, naturally lit by floor-to-ceiling windows. We welcome non residents to dine in The Cow on the Hill but we do recommend book your table in advance.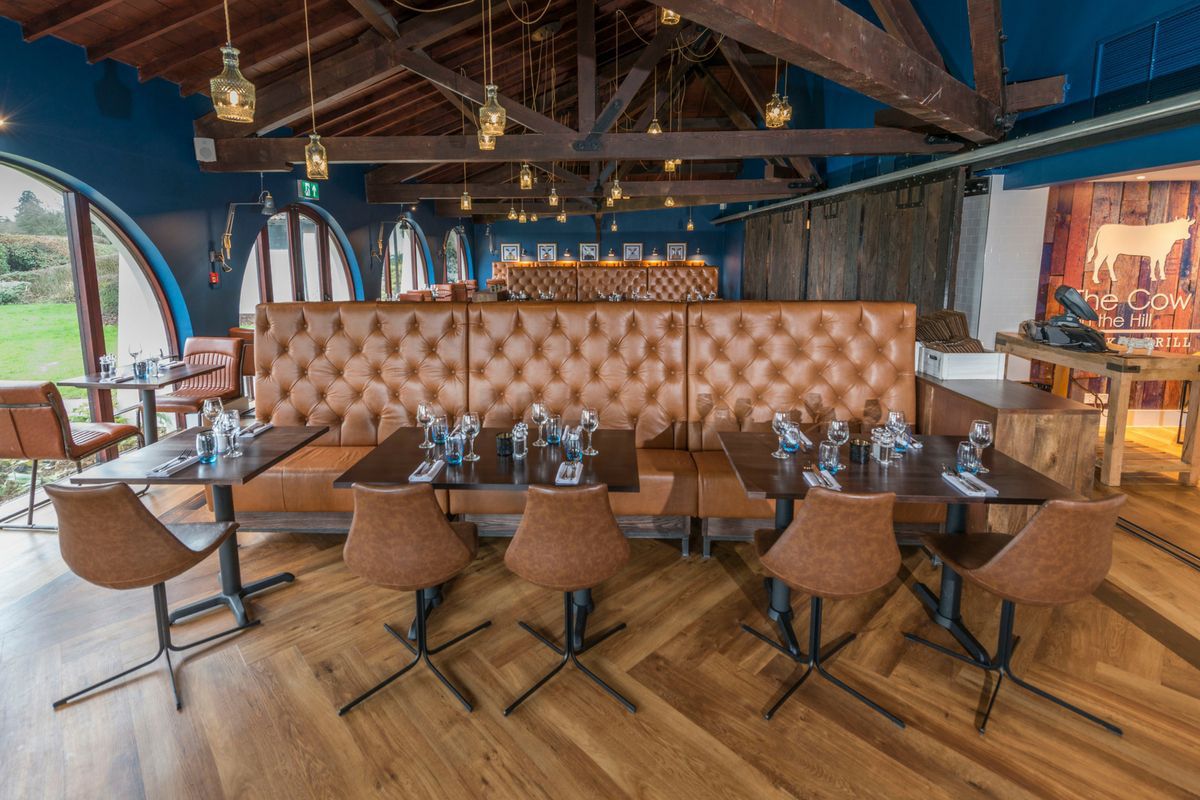 Menus
Get those taste-buds going with a look at our menu, what's more with a specially created Calf Menu for the younger ones, we're sure to satisfy everyone's appetites.